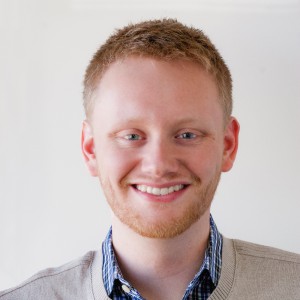 I believe that experience design is really the art of telling a story. You need to connect with people in meaningful ways, be honest and transparent, and make sure that every element of your organization operates in harmony. Done right, it is the total "essence" of a company or organization.
This philosophy forms the backbone of my work as a user experience designer & strategist.
---
Over the past several years, I've become very well-versed in working on projects with many client stakeholders, all with different viewpoints and priorities. A strong command of UX methodology—including different research methods, flow diagrams, wireframes, interactive prototypes, robust specifications, and more—has allowed me to facilitate effective discussions and align the stakeholders around achievable goals.
My experiences with a wide variety of technologies and platforms allow me a good understanding of the capabilities and limitations of each—not to mention the ability to have productive conversations with developers and visual designers. Additionally, the opportunities that I've had to lead cross functional teams, and manage my own team, enable me to tackle the complex challenges that come with a highly collaborative and fast-paced environment.
I currently reside in Champaign, Illinois, where I am the Web & Mobile User Experience Manager for Wolfram Research & Wolfram|Alpha. At Wolfram, our technology is amazing. The opportunity to be able to improve our customer interactions has been very fulfilling. In my spare time, I work as a freelance UX designer & strategist, lead the local UX Book Club, and serve as the vice president of the Champaign-Urbana Design Organization.